Orangeville, Ontario Tree Sculptures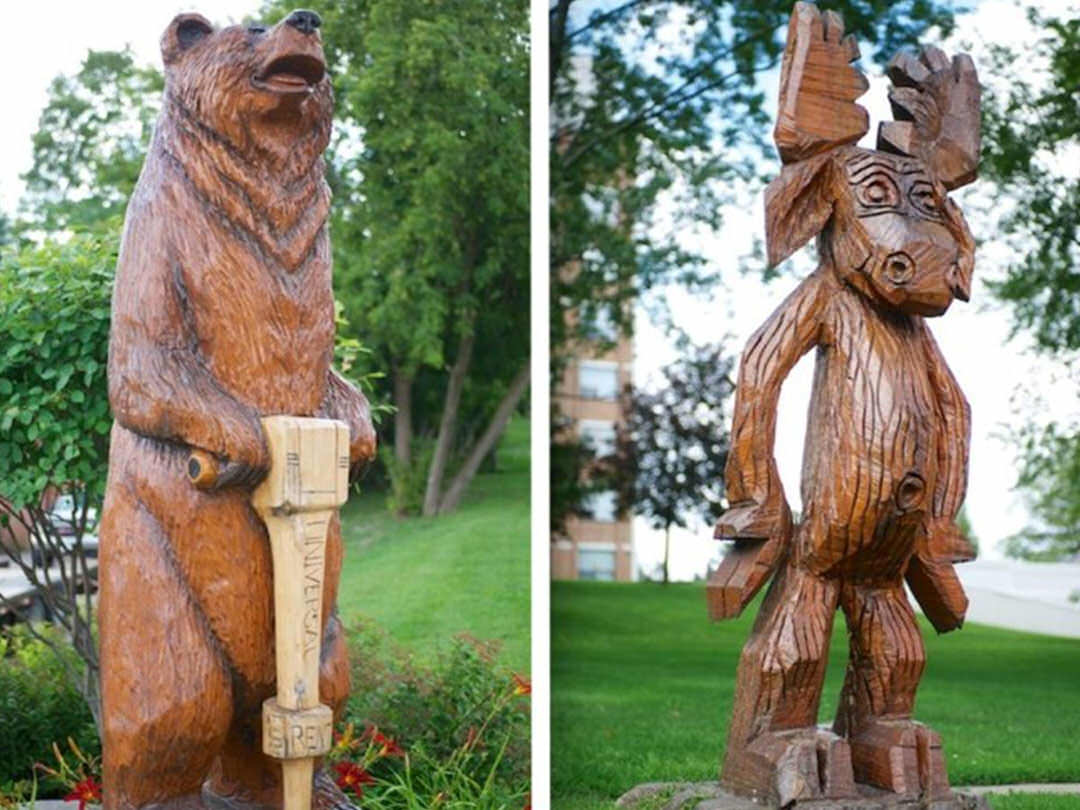 Driving into Orangeville, Ontario, the first thing you will probably notice is that the main street has a distinctly beautiful median. A statue of Orange Lawrence (the founder of Orangeville) welcomes you to the city while the rest of the median is adorned with lots of greenery, a clock tower, and a waterfall, which makes for a very relaxing entrance to the town.
When you start to look around, however, you will notice something else gazing back at you …. wooden sculptures. Tree sculptures are a truly different type of art, and one that should be appreciated. With everything being digital and virtual and so non-tactile, there's something so old school about carving up a tree.
Orangeville is known for its public art, and it has a popular Art Walk of Tree Sculptures. There are also other pieces (not just tree art) that contribute to Orangeville's outdoor art gallery.
Orangeville and the Arts
The arts are an important part of Orangeville. You can catch plays and musical guests at Theatre Orangeville (which is a restored opera house), peruse crafts from local artisans at Dragonfly Arts on Broadway, attend the yearly Orangeville Blues and Jazz Festival, or hop aboard a train and take in the scenic sites of Ontario thanks to the Credit Valley Explorer. The wooden sculptures, however, are something truly unique.
Ordinarily, in a town when a tree starts to die, it will be cut down and mulched. In 2003 the municipality decided to try something different, so they created a theme of wooden carvings to "add character to the community".
Presently there are more than 50 carvings, all publicly accessible around Orangeville created by more than a dozen different artists and the Headwaters Carving Club, and each one does indeed add character. Most are carved right into the tree trunk where the mighty tree once stood, and now offer another reason to stop by, rather than drive through, the town.
These sculptures are a nice throwback to the mill owners of the 19th century such as Orange Lawrence, who used to work with the trees and helped build the area. Some are crafted with whimsy and some are tributes to historic aspects of Orangeville's past such as the "Physician and Patient" sculpture (100 Rolling Hills Drive) which was created to honour the 100th anniversary of the Headwaters Health Care Centre in 2012.
Take note of the excellent craftsmanship that has gone into these statues, because they're each extremely special and unique. A map of all the tree sculptures can be found online.
Some things to do may not be available due to COVID-19.
For the most up-to-date information on where and when it is safe to travel please visit: covid-19.ontario.ca